BUY UNDER $350,000 – GREATER BRISBANE HOME & LAND GOLF COURSE ESTATE
PRIME GOLF COURSE ESTATE
5 MINUTES TO CBD
BRAND NEW HOME & LAND FROM
"$349,980"
APPROX. RENTAL RETURN $360PER WK.
REGISTERED LAND
FOR FULL DETAILS CONTACT US
Heritage Links Golf Course Estate, Leichhardt
Greater Brisbane Queensland
Centrally located within 5minutes from the heart of Ipswich CBD
2km to Ipswich CBD
25km to Greater Springfield
45km to Brisbane CBD
100km to Gold Coast CBD
Heritage Links Golf Course Estate is adjoining:
Public and Private Schools
Child Care
Local and Major Shopping
Sports Club
RAAF Amberley
Hospital
Ipswich Golf Clubhouse
University
Bus & Train
Parks
Located just 2kms west of the Ipswich CBD, HERITAGE LINKS offers a PRIME INVESTMENT OPPORTUNITY, within an existing neighbourhood and established facilities.
RENTAL DEMAND IS STRONG as residents appreciate the convenience of work nearby, local amenities including, schools, shops, golf courses, sporting fields, nature reserves, parks and much more.
HERITAGE LINKS is set to TRANSFORM the area, combined with the support of the very prestigous 18-hole Championship Golf Club, University and Train Station.
BUSINESS GROWTH SURROUNDING IS PLENTY. An example is Amberley Air-force Base, the largest in Australia is 15 minute drive away employing over 5000.
POPULATION Projections released in 2011 indicate that by 2016 the expected population of Ipswich City Council will be between 210,805 and 238,277 persons…
…Within the next 15 years the population is expected to change up to 580,682.
HERITAGE LINKS is surrounded by beautiful established inner city parklands. The estate is a family friendly community, with an affordable cost of living locale.
HOME & LAND FROM
"$349,980"
GREATER BRISBANE, IPSWICH
The region has entered a sustained period of major change and growth in industrial and commercial developments providing enormous opportunities for employment and business.
Government Investment:
Community Services $8.8 Billion
Health $12.3 Billion
Education $11.4 Billion
Transport $5.5 Billion
Ipswich Highest Employment Sectors:
Community & Personal Services
Technicians and trade workers
Clerical & Admin Professionals
Sales, manufacturing, management, labour etc
Major Developments nearby HERITAGE LINKS:
Redevelopment of the Ipswich CBD
Ipswich Medical Precinct
Expansion program at the Amberley RAAF Base bringing foreign investment and world class technology development valued $170 million
Largest Coles Supermarket redevelopment in QLD
The QLD government predict that the whole  SEQ population will grow by 1.8 million in the year 2031
ESTABLISHED CITY AMENITIES WITHIN MINUTES
CONVENIENTLY LOCATED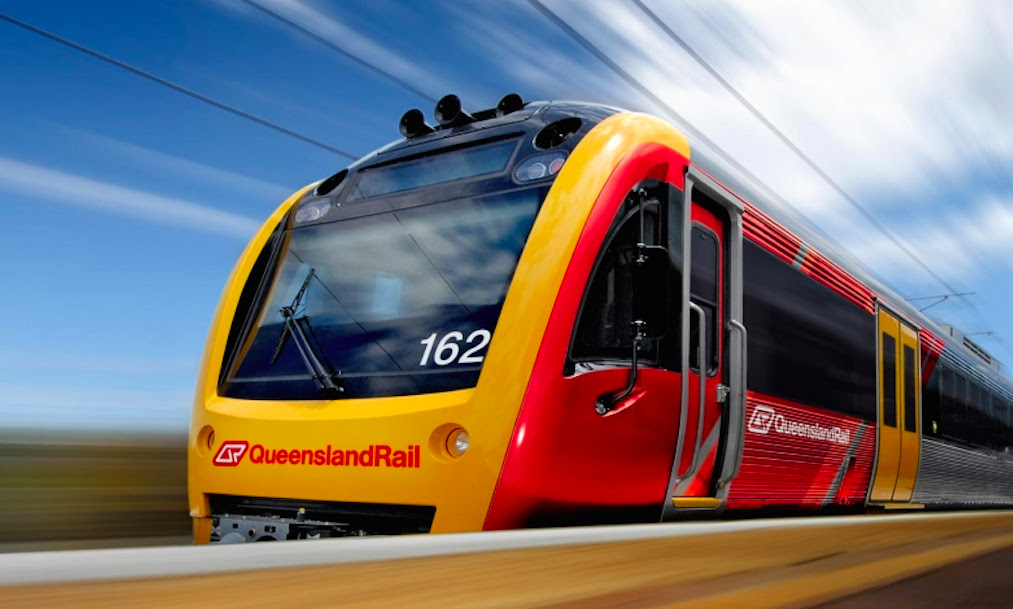 FOR SALE
Lot 100 TBA Leichhardt QLD 4305
Heritage Links Golf Course Estate
Total Price: $349,980
Land Price: $145,000
Approx. Rent: $360
Expected reg. date: Registered
House Name: The Darlinghurst Heritage
House Size: 183 sqm
Land Size: 375 sqm
The following articles are available for download: FOR FULL DETAILS CONTACT US
Rent Appraisal:
Ray White Property Management Forms:
Tribeca Group Overview Brochure:
Estate Info:
Brochure:
LIFESTYLE POSITION
BEAUTIFUL CITY PARKLANDS